The basics of solids flow
Lecture 3
This lecture will describe and discuss the effectiveness of both volumetric and gravimetric feeding devices.  The topics covered in this lecture include volumetric feeders which discharge a volume of material per unit time.  The key to reliable feeder design is to make sure that the feeder is capable of discharging your product uniformly over the entire outlet cross-sectional area.  The type volumetric feeders detailed are screws, belts, and rotary valves.  Additionally, louvered feeders and The Circle feeder are discussed.
The information regarding gravimetric feeders concentrates on systems required to provide weighments of product passing through the devices.  Weigh belt feeders are discussed along with what is considered the state of the art today, loss-in-weight feeders.  Gain-in-weight feeders which can be as simple as a container on a scale are described along with their limitations. 
 This one hour video online class is given along with handouts of the presentation and a quiz that will help to ensure your complete understanding of the concepts. Upon purchase of the course you will have 3 days to view the course before your access expires.
1

Design Principles for Reliable Flow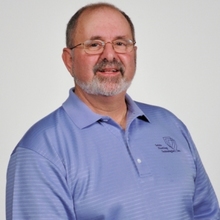 Senior Consultant
Joe Marinelli
Joseph Marinelli, Senior Consultant with Solids Handling Technologies, Inc. in Rock Hill, SC is a bulk materials handling expert who has taught hundreds of highly acclaimed engineering seminars.  Since 1972, he has been active in testing bulk solids and consulting on materials handling systems design.  With Jenike & Johanson, Inc., world-renowned experts on solids handling, Mr. Marinelli received his Bachelor of Science degree in Mechanical Engineering, from Northeastern University in Boston, MA. Mr. Marinelli has also worked for manufacturers of solids handling equipment, such as feeders and silos. This background provides a unique blend of consulting and manufacturing experience to solve solids flow problems. He has lectured frequently, teaching courses on solids flow principles and flow property testing, and has authored several papers and an encyclopedia section on the subject.
Topics
Include a list of items to support the central theme of your page. Bulleted lists are a great way to parse information into digestible pieces.
Screw feeders

Belt feeders

Rotary valves

Louvered feeders

Loss-in-weight feeders

Gain-in-weight feeders
Let's get started!
Click below to sign up!