The basics of solids flow
Lecture 8 (the final section)
Joe Marinelli of Solids Handling Technologies takes you through a typical design example.  The example begins with an assignment you may receive to design a bin and feeder to reliably handle your product.
Joe discusses the actual data plots that would typically be generated during testing of your materials and their interpretation.  He uses the Jenike design approach to calculate opening sizes and hopper angles.
Joe discusses minimum opening size calculations and hopper angles for mass flow conical hoppers and wedge type hoppers.  He also describes funnel flow bin designs requiring calculation of your material's rathole dimensions.  A design is ultimately created according to the data and calculations made during the presentation.
 The online video class is given along with handouts of the presentation and a quiz that will help to ensure your complete understanding of the concepts. Upon purchase of the course you will have 3 days to view the course before your access expires.
1

Design Principles for Reliable Flow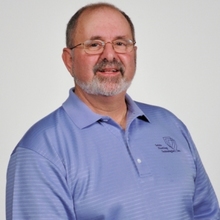 Senior Consultant
Joe Marinelli
Joseph Marinelli, President of Solids Handling Technologies, Inc. in Fort Mill, SC is a bulk materials handling expert who has taught hundreds of highly acclaimed engineering seminars.  Since 1972, he has been active in testing bulk solids and consulting on materials handling systems design.  With Jenike & Johanson, Inc., world-renowned experts on solids handling, Mr. Marinelli received his Bachelor of Science degree in Mechanical Engineering, from Northeastern University in Boston, MA.Mr. Marinelli has also worked for manufacturers of solids handling equipment, such as feeders and silos.  This background provides a unique blend of consulting and manufacturing experience to solve solids flow problems.He lectures frequently, teaching courses on solids flow principles and flow property testing, and has authored several papers and an encyclopedia section on the subject.  Since 1997, he has been involved with very popular seminars at the University of Wisconsin in the areas of bin and feeder design and solids flow property testing.  He is also a columnist ("Powder Perspectives") for the website, www.powderbulksolids.com
Topics
Include a list of items to support the central theme of your page. Bulleted lists are a great way to parse information into digestible pieces.
Yield Loci

Flow Functions

Wall Friction Angles

Arching Dimensions

Ratholing Dimensions

Mass Flow Angles
5 star rating
Excellent explanation of the Bin Design Process
jason clark
I felt the the course provided a clear experience for the user. The lecture was smooth start to finish. Because the design process has many steps and simi...
Read More
I felt the the course provided a clear experience for the user. The lecture was smooth start to finish. Because the design process has many steps and similar sounding terms it is helpful that the I can continually refer to the video to emphasize specific steps. Jason Clark Columbia Machine Inc.
Read Less
Let's get started!
Click below to sign up!